All KISO boilersuits are made with organic cotton, use eco-friendly dyes and are fitted with biodegradable detailing.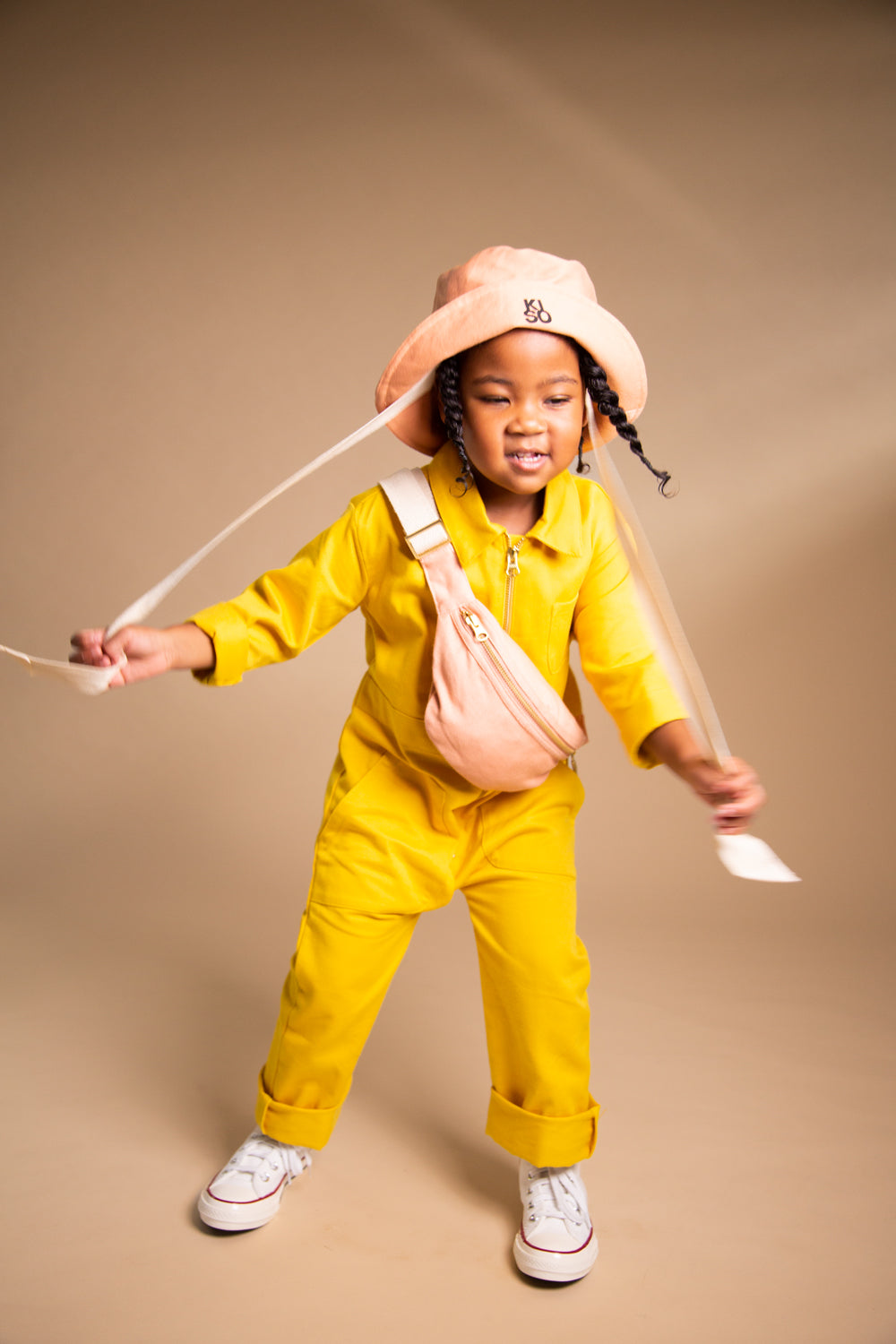 Our Story
KISO was created in response to the need for trendy, practical kids clothing that can be shopped easily and guilt-free. Our colour range – affectionately named the KISO Rainbow – has been created to connect you to kids clothes in soft, modern hues and our fits are made for movement and growing bodies. 
Our aim is to be as sustainable and ethical as possible while creating a new product, which is why we're starting with our kids overalls. Our overalls are made of organic cotton, use eco-friendly dyes, are fitted with biodegradable detailing and made to be handed down, patched up and loved again and again.
Read More
OUR CUSTOMERS ARE SAYING
Our little boy Clark absolutely loved his KISO jumpsuit so much we had to get 2 so we could actually get one in the wash!

I don't think I've ever been stopped on the street so much in my life, people always ask where we got this amazing playsuit.

Being passionate about sustainability we are so happy with this hardwearing jumpsuit! With baby number 2 on the way I know it will be passed down and last.
Limited Edition Adult Boilersuits